Spinal fusion
surgery
in Mumbai
Back pain is one of the most common problems. When physiotherapy and medications don't work, you have no option left but to stop enjoying your life. 
Gratefully, there are various options available. Spinal fusion surgery can help alleviate and eliminate back pain.  
Find out everything about spinal fusion surgery in Mumbai by reading our helpful article. 
What is spinal fusion surgery?
This procedure involves the joining of two or more spinal bones into a single, long structure. The motive is to eliminate the movement of these two bones and treat back pain. After they are fused, they don't move like they used to. This prevents you from stretching surrounding muscles, ligaments, and nerves that might have caused pain and discomfort.
Why do you need spinal fusion surgery?
If physiotherapy, medications, and several other treatments, such as steroid injections, don't help your spinal pain, spinal fusion surgery may be an option. Healthcare professionals typically recommend it if they are certain of the root cause of the problem.
It may help you relieve back pain if it is caused by:
How do I prepare for spinal fusion surgery in Mumbai?
You may have a few spinal X-rays and blood tests a week before the fusion surgery if you haven't had any recently. Our healthcare team at One Spine Clinic will go over the information for your procedure. Any questions you may have regarding the process are welcome. Our spine surgeons want you to feel completely free and prepared.
Here are a few things to consider about the days before your spinal fusion surgery:
How is spinal fusion surgery performed?
You must always talk to your surgeon to learn how this surgery will be carried out. This can relieve any anxieties you might have about the procedure. It's also an essential way to know that you are in safe hands. 
There are two different options your spine surgeon can choose from during your spinal fusion. In an anterior lumbar interbody fusion, your surgeon will enter via your stomach. Whereas in posterior interbody fusion, they will enter from the back. 
Once you are lying open on the operating table, your muscles are moved out of the way so the doctor can see your spine. Then your surgeon will pull out the damaged disc that's causing discomfort and pain. Spinal fusion surgery might take several hours.
Some materials can be placed to stop the movement that caused your back pain. 
Including: 
Note: Morphogenetic protein is a substance that promotes the growth of your bones.
What are the complications of spinal fusion surgery?
Every surgery carries some level of risk. Below are some complications associated with this surgery:
Several other possible issues include:
Tingling and numbness in your leg. You may lose movement in a few rare instances.
A few times, surgery doesn't work. After some months, your pain might return. 
Donor bone graft complications such as tissue rejection or infection. 
What should I expect after spinal fusion surgery in Mumbai?
After your surgery, you can return home right away if the surgeon chooses to perform it as a minimally invasive procedure. For more severe cases, you might stay under a doctor's guidance for 3 to 7 days. 
Although many other aspects can affect how many days you might need to return home, your level of fitness, other medical conditions, and recovery will be major factors. 
Your healthcare provider will refer you to a physiotherapist who will assist you in regaining regular movements such as walking, getting out of bed, and getting out of and into a chair gently. 
Our doctors at One Spine Clinic will take additional X-rays before sending you home. This can help them note how the surgery is doing.
How long does recovery from a spinal fusion take?
Once you are back home, there will still be plenty of recovery to do. It can take around 6 to 12 months for you to recover completely. 
Your stitches will be taken out ten days after your surgery. Then, your further appointments will need to be arranged. It is important that you take your post-surgery recovery seriously. 
If you bend, twist, or lift heavy things, it can cause serious injuries or even a disability that lasts for a long time. Please do not hesitate to ask your doctor for assistance with your recovery. 
What is the candidacy for spinal fusion surgery?
Even if you are dealing with scoliosis or various spinal issues, there are a few aspects that can make spinal fusion less effective for you.
The success of spinal fusion surgery will be reduced if you:
Consult with your healthcare provider about certain risks that come after the surgery. 
Our experienced and professional team of doctors is trusted by several patients. We specialize in offering patients relief from spinal pain and spinal conditions. 
We have been serving spine patients for many years and providing them with one of the best spinal fusion surgeries in Mumbai.
Minimally
Invasive approach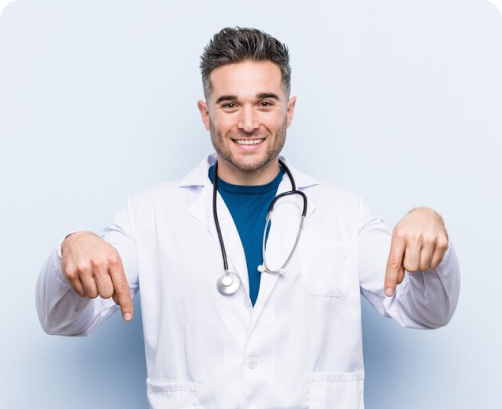 CALL US FOR BOOK AN APPOINTMENT