Several patients may need fusion surgery to treat various spinal issues. OLIF is one of the most innovative techniques and is evolving rapidly. This article contains information about OLIF surgery in Mumbai. 
OLIF (oblique lateral interbody fusion) is a surgical method used to treat spinal issues that lowers the muscle's incisions and needs only one port to have access to your disc space, fills it with bone material, and then fuses the lumbar spine bones. 
This is a minimally invasive surgery (MIS) method. In this, a surgeon uses a passage between the peritoneum and psoas muscle to access your spine. The psoas muscles connect your lower spine to the buttocks and enable flexibility and movement of the hips, legs, pelvis, and back. The peritoneum is a clear, thin membrane that channels the abdominal cavity. 
OLIF is performed by expanding a plane through your oblique muscles and preventing back muscle damage. It also helps in achieving: 
What is the purpose of OLIF surgery in Mumbai?
OLIF surgery in Mumbai can be performed to treat the below-listed conditions of the lumbar spine:
Am I a suitable candidate for OLIF surgery in Mumbai?
You might be a good candidate for OLIF surgery in Mumbai if one of the above-mentioned spine conditions is causing you pain, weakness, or instability, and non-surgical treatments aren't helping at all. 
OLIF can change your spine's movement, which might lead to wear and tear in your vertebral joints. 
Our spine specialists at One Spine Clinic can help you determine which treatment plan is ideal for you. 
What are the advantages of OLIF surgery in Mumbai?
As we know, this is a minimally invasive surgery performed with the help of small incisions that causes less postoperative pain and scarring.
A few of the advantages of OLIF surgery in Mumbai over other surgeries are: 
What are the diagnostic tests for OLIF surgery in Mumbai?
Before performing OLIF surgery in Mumbai, your doctor may take MRI scans and X-rays of your lumbar spine in extension and flexion, computed tomography, and a discogram. 
What is the procedure for OLIF surgery in Mumbai?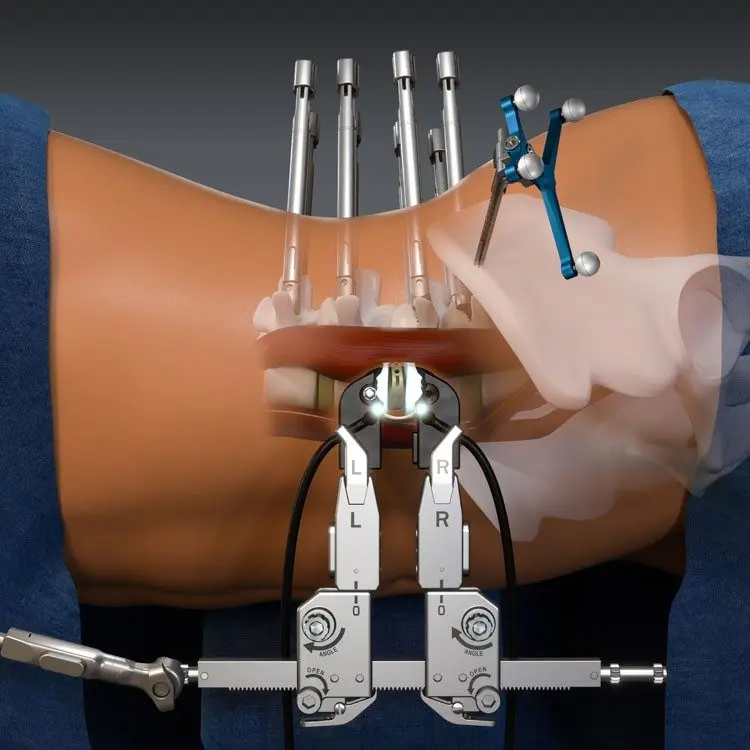 What are the risks and complications after OLIF surgery?
As with other surgical procedures, OLIF surgery might have a few complications like bone fusion failure, bowel and bladder issues, weakness or numbness, thigh pain, nerve damage, bleeding, and infection. 
What is the postoperative care for OLIF surgery in Mumbai?
After the OLIF surgery in Mumbai, you might need one or two days more to return to your home, based on your condition. Your doctor will recommend a few pain medications to speed up your healing process. 
Following the successful completion of the procedure, you may require physiotherapy to improve the strength and movement of your spine. It can take up to 4 to 6 weeks for your bones to completely fuse and for you to return to your normal routine. 
Spine surgeons around the globe have different philosophies, experiences, training, and even available technologies. Eventually, a person might not be an ideal candidate for OLIF surgery. 
If you have been recommended for spine surgery, we at One Spine Clinic welcome you to receive and compare various spine treatments. You can get in touch with us at any time, and we promise that our spine specialists will help you with a precise evaluation. We offer one of the best OLIF surgeries in Mumbai. 
Minimally
Invasive approach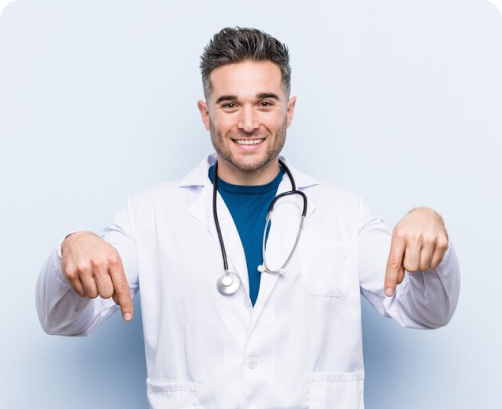 CALL US FOR BOOK AN APPOINTMENT